RJ Winston Consulting
Executive Career Coach & Consultant
Succeed With an Executive Career Coach! Don't Be One of the 50 to 70% of CEOs & Execs who FAIL.  Invest in Your Most Critical Asset – YOU!
At RJ Winston Consulting, we understand that finding the RIGHT Executive Career Coach for you is an important decision.  We are happy to provide a Complimentary Consultation to discuss if we are the right fit for your unique career needs.  We work with you to define a custom coaching program you need.  We can provide personal, one-on-one or group training sessions and offer technology-based sessions for your strategic leadership skills training (Zoom, Go-to-Meeting, Skype, WebCam, Lynx).
Benefits of an Executive Career Coach
Utilizing an Executive Career Coach can provide your organization an average ROI of almost  6x the cost of the coaching services.
(Source:  Manchester Inc.)
Why Coaching Works!
Organizations report a measurable improvement of team communication & effectiveness, engagements and productivity.
Goal Setting
We help you articulate & create an inventory  &  set a timeline for your goals, & align them with your career through an in depth consultation & FORTE analysis.
Team Building
Companies engaging in team development report improvement of communications, effectiveness,  productivity,  &  management-to-peer relationships.
Stress Management
You are not immune to stress!  Competition &  performance pressure make you a stress magnet.  We help identify stress triggers  & implement change.
Career Development
Success doesn't just happen, you have to MAKE IT HAPPEN! Executive Coaching is your solution for Career Success!
Who Needs Executive Career Coaching ?
Some of the world's most successful CEOs & Leaders understand everyone can improve & benefit from Executive Coaching (Bill Gates – Microsoft; Meg Whitman – Hewlett Packard; Alan Mulally – Ford; & Larry Page – Google).
What to Expect with Executive Coaching Process
RJ Winston's Executive Coaching is an 8-Step process that begins with an in depth, one-on-one consultation with you to assess if we are the "right" fit for you.  If not, we are happy to refer you to another Executive Coach.
How Long Does Executive Coaching Take?
While each client's needs & goals are unique; a typical Executive Coaching process typically takes a minimum of 1 year. We meet once a week for an hour for the first 6 months, then every other week for the second half of the year.
STEP 1: GETTING TO KNOW YOU
Our first step is an in depth, one-on-one consultation to make sure RJ Winston is a good match for you. If not, we match you with another Executive Coach.
STEP 2: GOAL INVENTORY
In step 2 we conduct an "inventory" to help you identify what you hope to achieve in the Executive Coaching process.
STEP 3: FORTE ANALYSIS
We perform a FORTE Communications Style analysis designed to provide a deeper level of understanding of your interpersonal communication style & strengths.
STEP 4: ASSESSMENT
This step includes an assessment of the top priorities you want to achieve in the coaching process.
STEP 5: ALIGNMENT
We identify and align your coaching priorities with the the organizational goals of your corporation.
STEP 6: AGREEMENT
Before moving to the second half of your coaching process, we agree when there has been significant progress & it is time to move to the next priority.
STEP 7: EVALUATION
Step 7 evaluates the progress we have made in the Executive Coaching process and re-assesses our strategy to ensure we are still on track with your goals.
STEP 8: MILESTONES & TIMELINE
The final step of our Executive Coaching process establishes an agreement & timeline of your coaching completion date.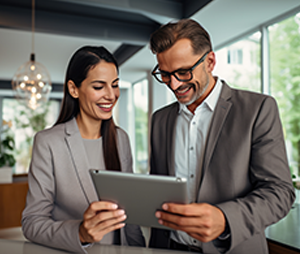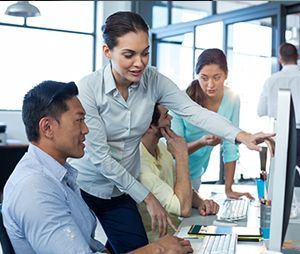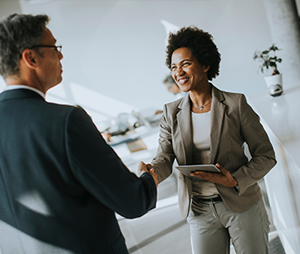 Meet with RJ Winston & Start Forging Your Tomorrow Today!
At RJ Winston Consulting we value your privacy and personal information.  We will keep your contact information private & will not share your contact Information with any 3rd party.  We are happy to communicate with you with whatever method is best for you: phone, text, email, or virtual meeting.